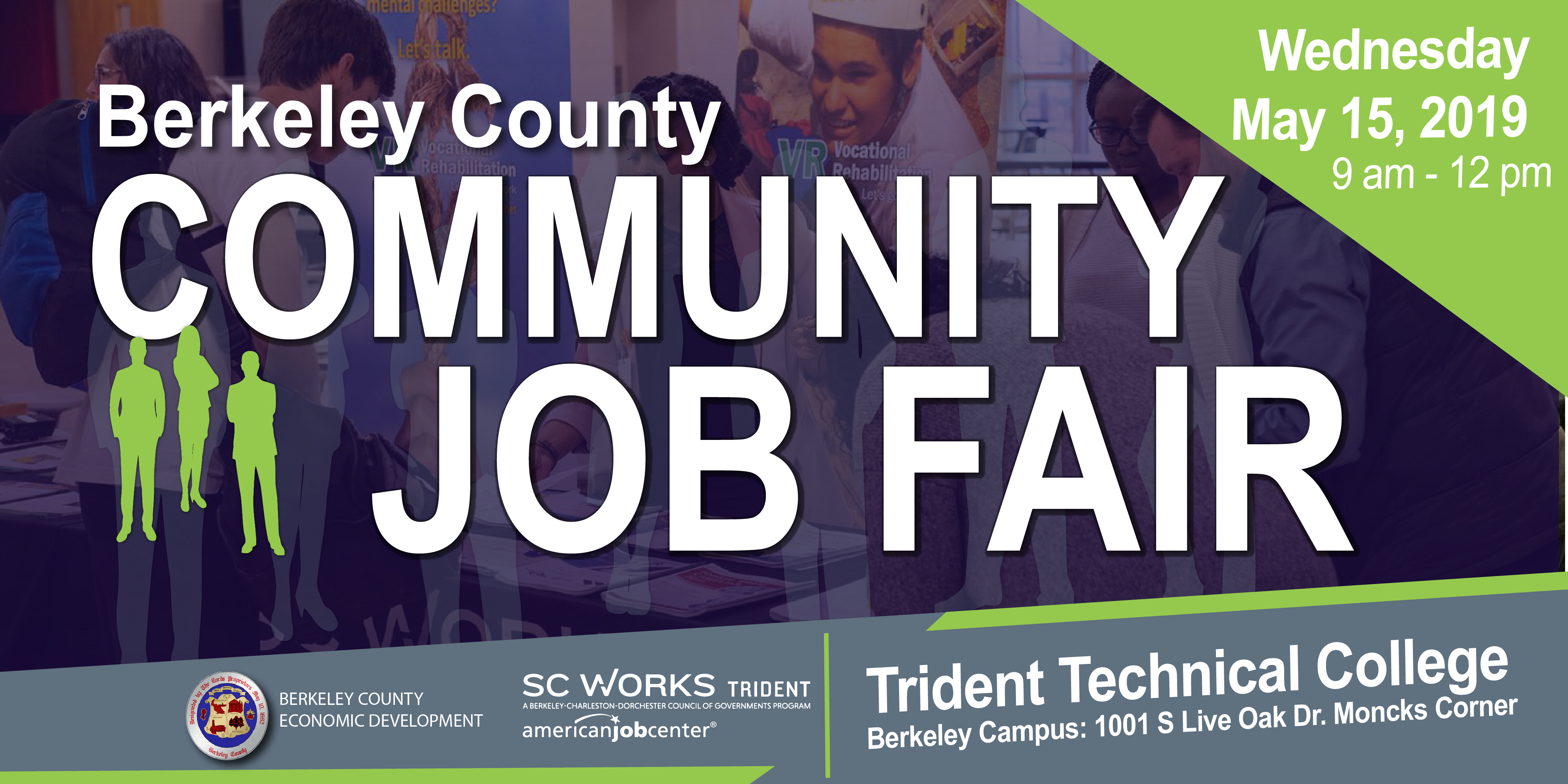 MONCKS CORNER, S.C. – (Tuesday, May 7, 2019) Berkeley County Economic Development and SC Works Trident will be hosting a Community Job Fair on Wednesday, May 15, 2019. The event will be held at Trident Technical College, Berkeley Campus located at 1001 S Live Oak Dr, Moncks Corner from 9 a.m. until 12 p.m. Employers from various fields throughout the Tri-County area will be on-site to meet potential employees.
When: Wednesday, May 15, 9 a.m. to 12 p.m.
Where: Trident Technical College Berkeley Campus, 1001 S Live Oak Drive in Moncks Corner
Career Seekers
Come Prepared – Please bring copies of your resume and come prepared for an interview. Computers will be available for you to immediately apply online. There will also be many community organizations present so you can learn more about the available resources for workforce development and how to enroll for training for equal employment opportunities including the new ManuFirst SC certificate.
Employers
Please Register – This event is FREE. Space is limited, however, and will be available on a first-come, first-serve basis. Tables and chairs will be provided. Please feel free to bring your company's table cloth and other marketing materials. Employers must be registered with SC Works and have active posted jobs on the SC Works website in order to participate. All jobs must be direct hires. SC Works will contact employers approximately one month following the event for feedback regarding those hired by the company.
If your company is interested and has positions available, please complete a Job Fair Participation Form and return it by email to . Job Fair Participation Form can be downloaded from BerkeleyMeansBusiness.com.
###
– Prepared by the Berkeley County Public Information Office –