MONCKS CORNER, S.C.– (Friday, May 29, 2020) – Berkeley County's garbage collection service provider will change to Carolina Waste on July 1, 2020. At that time, the contract with Republic Services, the County's previous trash collection contractor, will end.
Carolina Waste will start placing bins at the homes of residents in the franchise area on Monday, June 1 (see map below); however, the company will NOT begin trash collection until July 1, 2020. Approximately 26,000 new bins will be placed over the course of June. Residents are asked to NOT use the Carolina Waste bins until July 1.
Republic Services will also begin removing bins after July 1, 2020.
Carolina Waste was selected as the garbage collection service provider after the County put out a request for proposal (RFP). Carolina Waste was selected based on its operational plan and lower rates of $30.57 a quarter per household.  The evaluation tab sheet below outlines the prices and rankings from companies that submitted a bid. Berkeley County Council approved the new solid waste franchise contract at the Committee Meeting on May 11 (agenda HERE), and then in full Council on May 26.
Residents with questions can contact Berkeley County Water and Sanitation Solid Waste Department at 843-719-2386.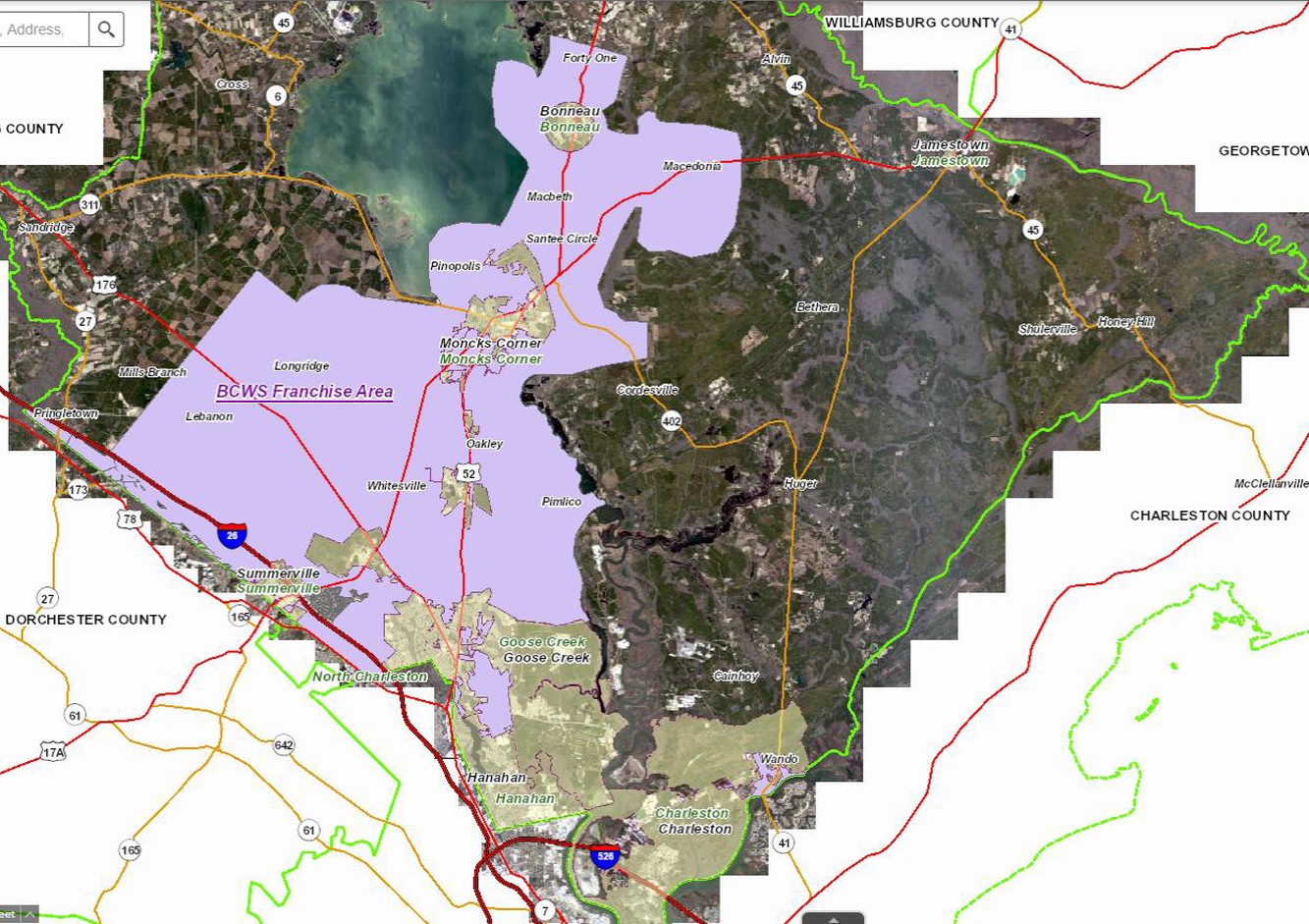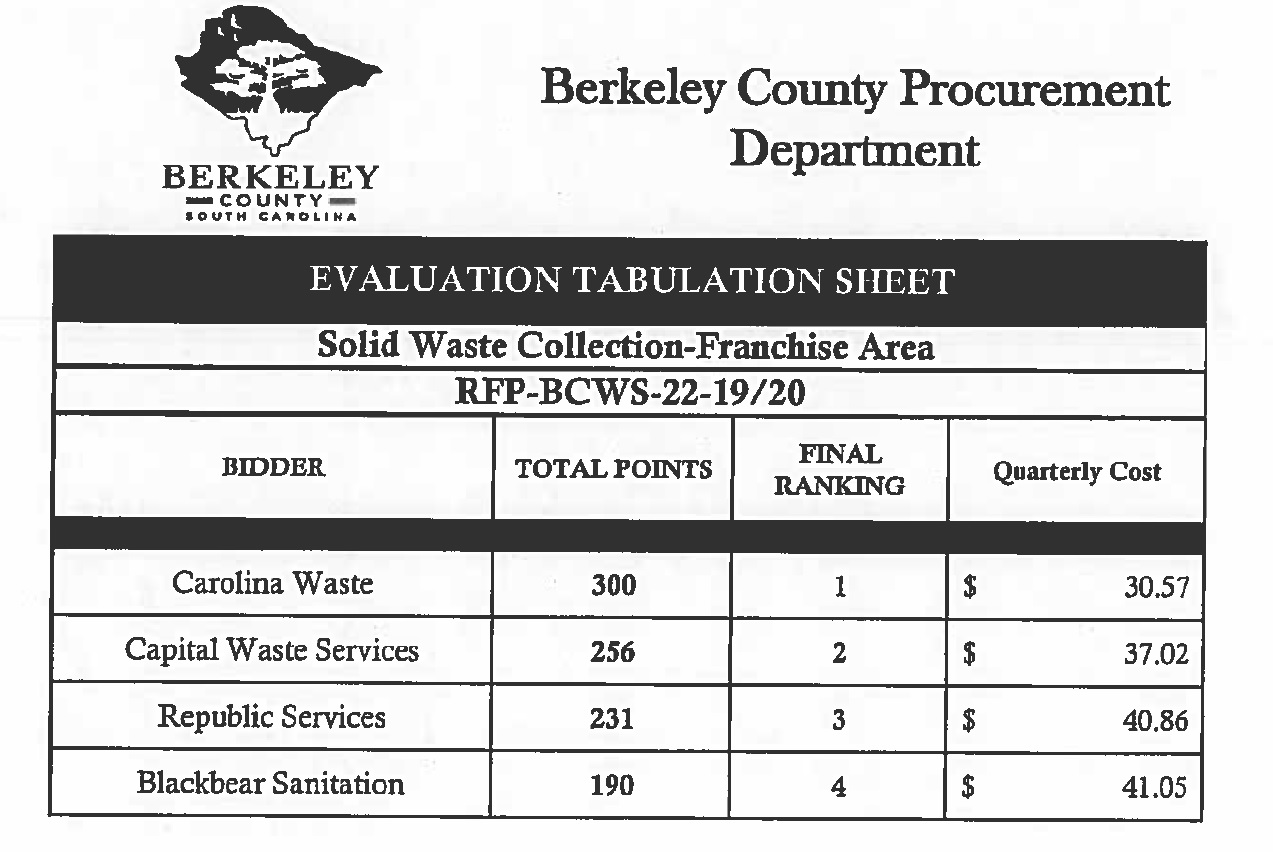 ###
– Prepared by the Berkeley County Public Information Office –