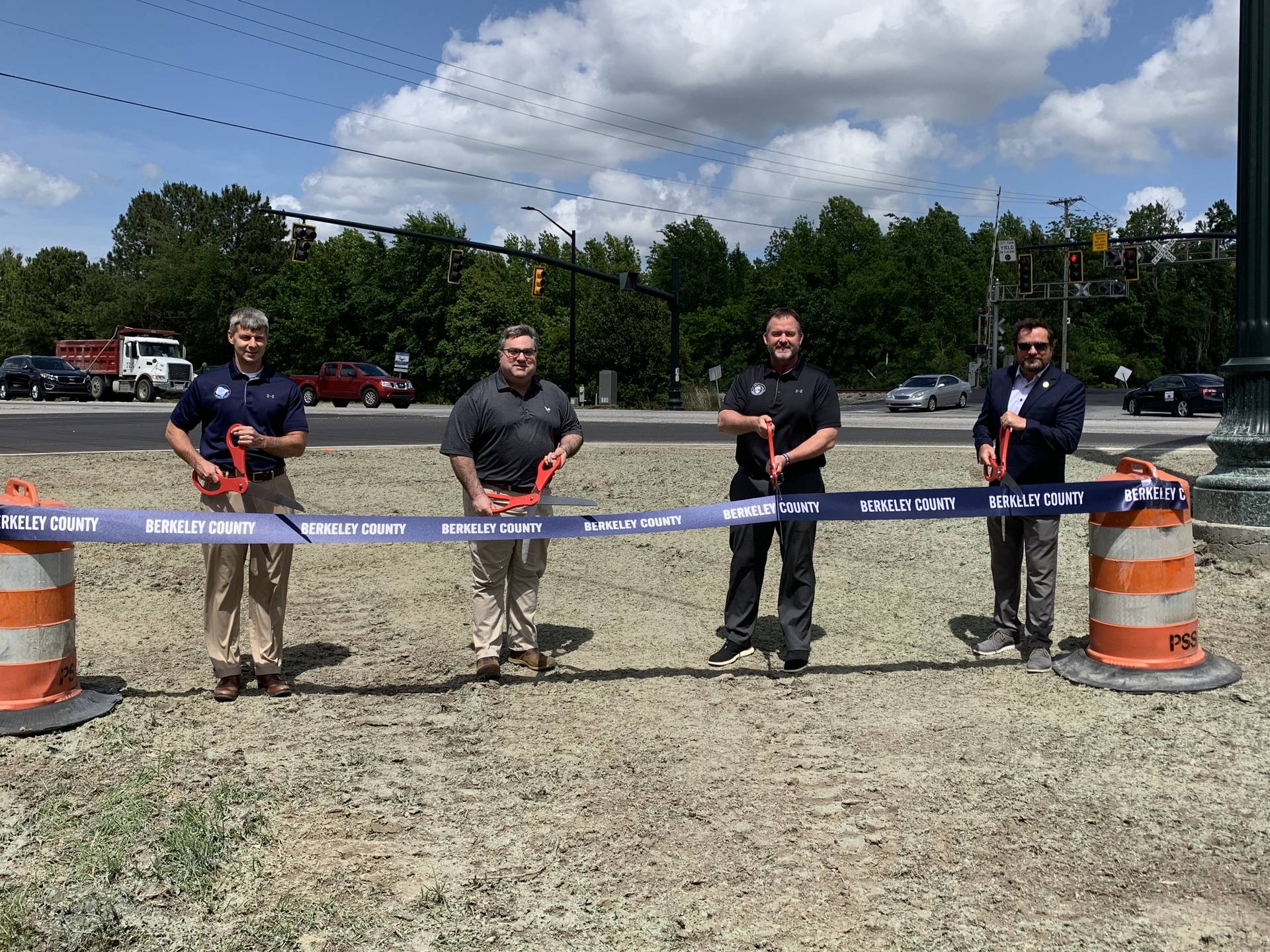 Berkeley County, SC – Keep Berkeley Beautiful (KBB) received a Keep South Carolina Beautiful (KSCB) Annual Support Grant to fund local initiatives, expanding new or current programs related to litter prevention, beautification, and recycling throughout Berkeley County.
Keep Berkeley Beautiful was awarded the funds after submitting a grant application supporting KSCB and the mission of KBB.
"Awarding Keep Berkeley Beautiful funds will ensure community members can continue local land and waterway litter prevention and cleanups, the 100 Live Oak Tree Project, and the Beautiful Berkeley Gateway Project. Community cleanups like the Adopt-A-Landing and Adopt-A-Highway Programs help engage community members to take responsibility for being a solution to issues of litter in Berkeley County," said Keep South Carolina Beautiful State Leader, Mallory Coffey.
"Receiving the KSCB Annual Support Grant allows us to provide the cleanup supplies and means for local community groups who wish to eradicate litter and beautify Berkeley County," said KBB Director, Sarah McCarthy Smith. "In addition, the Beautiful Berkeley Gateway Project and the 100 Live Oak Tree Project aim to beautify our area and prevent littering behavior."
KBB was one of more than 25 organizations to receive grant funding from Keep South Carolina Beautiful. The competitive grant allows local affiliates to change behaviors of community members who litter, create beautiful public spaces, and educate the public on the importance and "how to" of recycling.
In order to win grant funding, KBB provided a clear message of behavior change and addressed how it will educate the public, provide litter pick-up opportunities to citizens, support enforcement of litter laws, and make the community aware of its mission and vision.
If you are interested in learning more about the Keep South Carolina Annual Support Grant or how to partner with Keep South Carolina Beautiful, contact Mallory Coffey at .
If you are interested in volunteering with Keep Berkeley Beautiful, contact Sarah McCarthy Smith at (843)719-2383 or .
Key Facts about Keep Berkeley Beautiful (KBB):
KBB was officially affiliated by Keep America Beautiful, Keep South Carolina Beautiful, and Berkeley County Council on February 13, 2017. 
The KBB Board is comprised of inspired citizens, government and law enforcement officials, school district personnel, and business leaders.
The KBB goals consist of eradicating litter, improving recycling, and beautifying Berkeley County.
Over the past three years, KBB has created and maintained the Adopt-A-Landing Program, the 100 Live Oaks along Live Oak Road Project, and the Beautiful Berkeley Gateway Project. 
KBB has participated in and lead numerous land and waterway community cleanups, including Beach Sweep/River Sweep, the annual Francis Marion National Forest Cleanup, and the ongoing Adopt-A-Highway Program.
In 2019 alone, KBB had 1,206 volunteers contributing over 3,787 volunteer hours, removing over 244,687 pounds of litter in Berkeley County. 
KBB won the "Affiliate Recognition Award" through Keep South Carolina Beautiful both in 2018 and 2019. 
# # #
PalmettoPride is working towards a litter-free South Carolina. Created as a legislative initiative to fight litter and help beautify South Carolina by engaging citizens to take action in their communities through education, enforcement, awareness and pickup. Keep South Carolina Beautiful is the state affiliate of Keep America Beautiful and is housed as a program under PalmettoPride. KSCB oversees nearly 30 affiliates across the state and provides resources, training, and guidance to those affiliates.
Keep America Beautiful, the nation's leading community improvement nonprofit organization, inspires and educates people to take action every day to improve and beautify their community environment. Established in 1953, Keep America Beautiful strives to End Littering, Improve Recycling and Beautify America's Communities. We believe everyone has a right to live in a clean, green and beautiful community, and shares a responsibility to contribute to that vision. The organization is driven by the work and passion of more than 600 Keep America Beautiful affiliates, millions of volunteers, and the collaborative support of corporate partners, social and civic service organizations, academia, municipalities, elected officials, and individuals. Join us on Facebook, Instagram, Twitter and YouTube.